Ashitaka

SuperFan!
Member # 4924

Member Rated:

posted March 01, 2011 06:57
---
I vaccuum packed a couple newspapers from the day my daughter was born to give to her later on using a standard kitchen vegitable packing vacuum sealing machine. ( I don't want atmosphric O2 to degrade the papers.)

The result?

An awesome serving tray. Now I won't use these papers as a serving tray, but I will make anouther with other old newspaprs and make serving trays.

A great idea if you have a bunch of guests coming over for an informal event and don't have enough large plates or serving trays.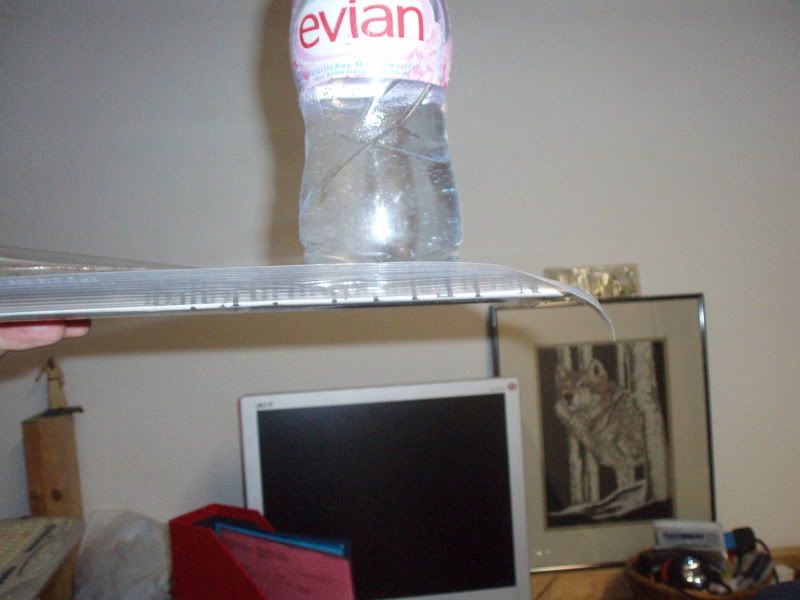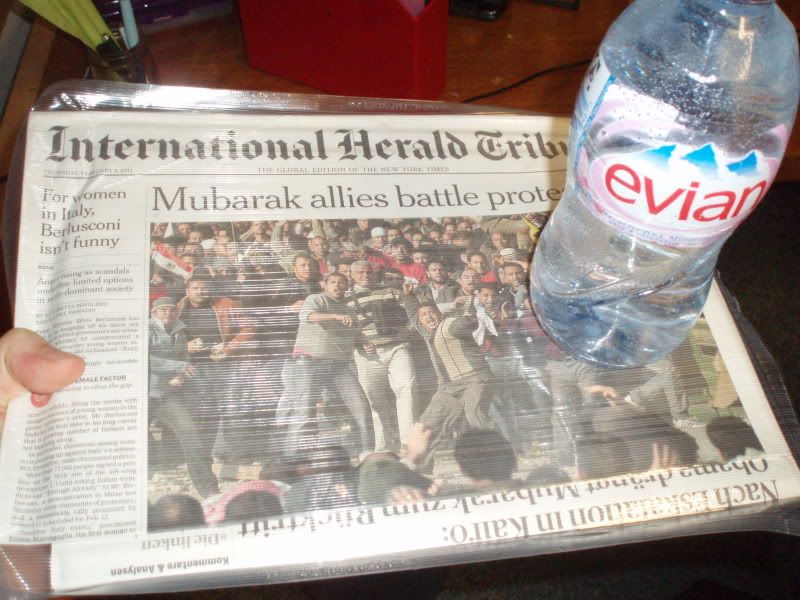 ps, that is 1 liter of water ( 1 kg) the tray is holding without a problem ( one newspaper, sans air)

pps

Looking at the pics it really shows how much of a geek I am with a cross-stich wolf behind my desk and Obi-wan on the left.

--------------------
"If they're not gonna make a distinction between Muslims and violent extremists, then why should I take the time to distinguish between decent, fearful white people and racists?"

-Assif Mandvi

---
Posts: 3093 | From: Switzerland | Registered: Feb 2006 | IP: Logged